Lenovo Exclusive Showroom in Marina Mall, Chennai, India
Lenovo Exclusive Store in Marina Mall, Chennai, India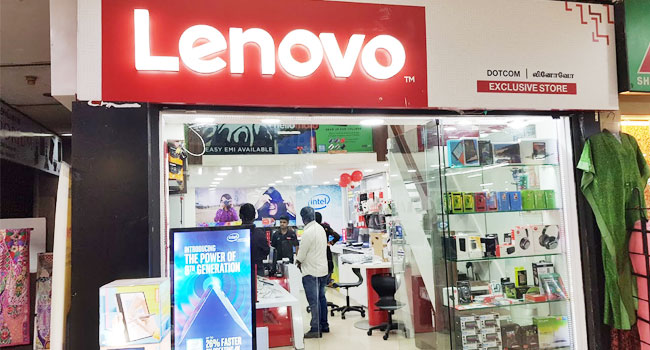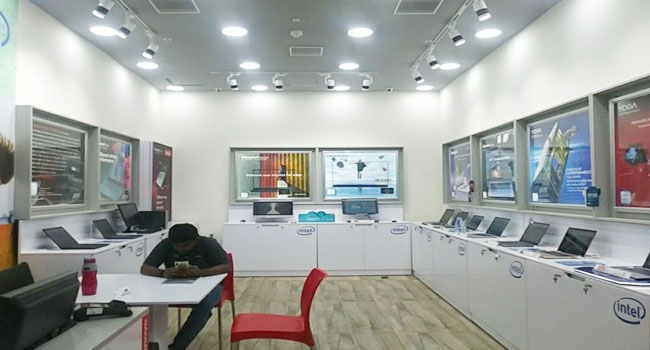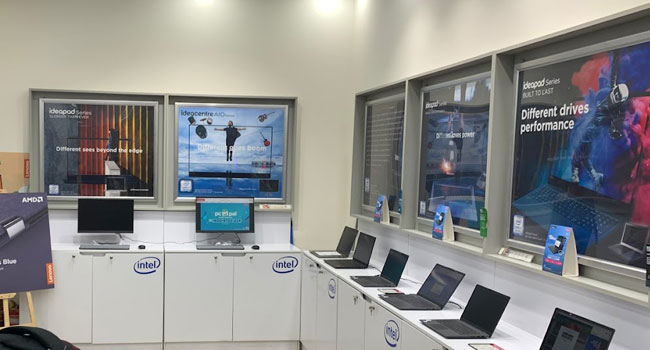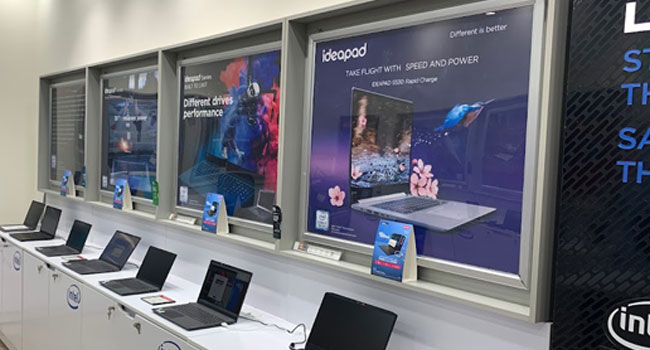 Welcome to Lenovo exclusive showroom Marina Mall
Whether you're looking for a laptop to handle your special software for work/business , you may be a gaming buff playing your favorite video games, or you are struggling with your school projects and essays, or you just enjoy simple media streaming and internet browsing, Lenovo has a laptop for you.
Lenovo has designed a complete range for your needs and you need to first choose a main category from Lenovo and then narrow it down. But our trained staff at Lenovo exclusive store Marina mall will guide you with all the info you need on each of the laptops to make the right decision and help you choose a perfect laptop for your specific needs.
The Yoga line of laptops are stylish, with clean, rounded edges and carry a high-quality metal finish. Some Yoga laptops come with an all-aluminum finish, while some have a leather cover. Despite the usage of premium materials in the build, these laptops are incredibly lightweight. You can use Yoga laptops in different modes like in laptop mode to get work done, tent mode to binge your favorite show, or tablet mode to relax with a puzzle at the end of the night.
So walk into our Lenovo shop marina mall to pick up your Yoga machine.
Lenovo Exclusive Showroom in Marina Mall
Old Mahabaliburam Road,
Egattur, Chennai – 603103.
Mobile: 99411-64343
Exclusive Lenovo Laptop Showroom in Marina Mall | Lenovo Laptop Showroom in Chennai